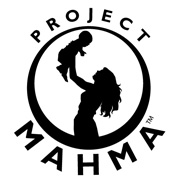 Tune in to hear how others have lost weight, improved their health and succeeded at achieving their dreams all in a short informative call.
What Is Project MAHMA?
Project MAHMA stands for Moms at Home Making a ... Difference (and a whole lot of money!)
Project MAHMA is a coalition of Shaklee families across North America who stay at home with their kids and earn income by helping others live healthier and more independent lives.
Project MAHMA was formed as an opportunity for moms and dads to:
Have the very best for their family's health, well-being and financial future

Realize their personal potential

Make a difference in the lives of others

Do it all AND stay home with their kids
Call Information
Saturday, December 15, 2012
8 a.m. Pacific | 9 a.m. Mountain | 10 a.m. Central | 11 a.m. Eastern
DIAL: 212-990-8000 (PIN: 6262#)
Tune in this Saturday for another inspiring Project MAHMA Call.
Our moderator is Project MAHMA co-founder Jude Peskuski (Senior Key Coordinator, TX).
Jude is the proud mom of two wonderful boys, John and Jay. She began what she refers to as her "Sesame Street hobby" back in 1981, earning $500 a month.
As Jude says, "Shaklee has been the vehicle for me to have more dreams come true than I ever imagined. I've traveled to Hawaii eight times and visited Australia, Hong Kong, Europe and the Western Caribbean on the Imagine 2010 incentive cruise!"
Today Jude, along with her Project MAHMA co-founder husband, Jack, earns a six-figure income* and loves contributing to people's health and well-being and making their dreams come true.
Joining Jude for the call this Saturday are:
Jack Peskuski (Jude's husband), Project MAHMA co-founder (Senior Key Coordinator, TX), who will share the businessman's perspective on Project MAHMA.
Maria Burton (Senior Coordinator, TX). Maria was considering going back to work in the corporate world when she was presented with the Shaklee opportunity. Now, four years later, she's celebrating another successful year full-time with Shaklee!
Maria's background is varied and interesting. She has a BBA, spent seven years at an Architectural firm, and worked in Substance Abuse Prevention as well as Product Sales for the Girl Scouts.
She is very passionate about health and wellness and is currently a Reiki Master Practitioner. She is committed to removing barriers in health and well-being so that others shine at whatever they pursue in life.
Jessica Allen (Distributor, TX). Jessica is a wife and a stay at home mom to two young boys. She's known about Shaklee all her life, and in fact, grew up in the town where the vitamin plant used to be. About a year ago, Jessica started a mission to get her family healthy and toxin- free with Shaklee products. She is passionate about sharing solutions for better health and financial freedom with other families!
Judi Hill (Distributor, TX). Judi has lost over 85 lbs with the Cinch® Inch Loss Plan. She is one of three winners of the 2011 Dallas-area Cinch Contest and now she inspires others that they, too, can be successful in adopting healthy habits. She leads a group called "Greatest Winners" to success and shares Project MAHMA with families she talks to about Shaklee.
Chasity Lewallen (Member, TX). Chasity is a proud mom of two – Zachary (9) and Charity (6). She is passionate about health and leads Zumba® Fitness classes for seniors and young people. Chasity's passion to inspire others to be good stewards of their bodies has her excited about her own experience with Shaklee products.
Additional Information
ALTERNATE CALL IN NUMBERS:
In the unlikely event that you experience a busy signal when trying to access the call this weekend, please try one of these alternate call-in numbers: 1-212-990-4000, or 1-212-990-2300. The PIN for both of these lines is the same as the main number: 6262#
ARCHIVES:
Project MAHMA calls are archived for future listening. Go to http://www.shakword.com and click on the tab, "Project MAHMA" (left hand side of page). The log in and the password are the same: shaklee. The most recent conference call will be featured approximately 7 days after the call takes place.
*For more information on Project M.A.H.M.A., to learn more about Shaklee products or to join us, you can contact me via online listed below or simply fill out our Contact Form