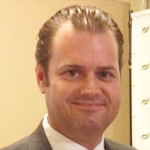 This week our Shaklee 180 Success Call will be hosted by

Regional Sales Director for the Western Region Roger Hill

. And Roger's special guest this week is known and respected for her tremendous business insight and common sense training and advice. In this week's call, you're going to hear about the outstanding growth that's taken place in her organization, as they've begun to lead with Shaklee 180.



Master Coordinator Kathi Minsky from Nevada

and her team have just completed an incredible month, with some enviable growth statistics. In March, Kathi's team produced

12 Business Leader rank promotions

, half of which were on the

FastTRACK

, with a

20% increase in Kathi's Organization Volume

.

What's responsible for this kind of growth? Kathi will share with you a great story - about how she was looking for a way to simplify and make her team process more shareable, easier for a new person to get started right away - and then along came Shaklee 180. Kathi and her team are on board, and although she had some initial skepticism about some aspects of the system, she strongly believes that Shaklee 180 is the perfect entry point to the Shaklee Difference, the amazing portfolio of Shaklee products and the entire world of Shaklee.
Dial:

1-512-225-3211 / 951025#

When:

Monday, April 15, 2013

7 pm in All Time Zones

Message:

Shaklee 180 Success Calls are a terrific focus for your weekly team meetings and conference calls. Following the Monday night broadcast, each Shaklee 180 Success Call will be placed on rebroadcast for one week on 1-512-703-6147. They will also be available to download as an mp3/podcast from the

Shaklee 180 Success Call Archive on MyShaklee.com.