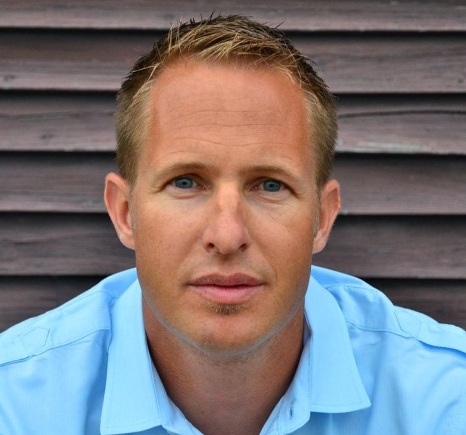 Our
Sales Director for the Central Region Jake Hines
has another terrific guest joining him on this week's Shaklee 180 Success Call.
Senior Directors Marcy and Troy Anderson, OH
were introduced to Shaklee three years ago in a way that many can relate to. They were struggling with the stresses of work combined with raising a young family, and decided they needed to create a better foundation of health for themselves and their young children. Soon, Marcy started talking to others about the great results they experienced with Shaklee nutrition, and that in turn translated into a word of mouth Shaklee business. When Marcy was laid off from her position as a recruiting manager for a Fortune 500 company in the financial services industry, she was so happy to have her Shaklee business waiting in the wings.
In Shaklee 180, Marcy has found a system of building her business that is simple, easy to teach, with a product and a program that helps people to experience demonstrable success. Marcy has a lot to share with you about what she's learned in doing Turnaround Parties and follow-up with her Shaklee 180 customers, including introducing the Shaklee opportunity, helping Shaklee 180 customers to get connected with other Shaklee products, and staying motivated. It's all about the relationship, building trust and coaching people to be successful. Get your note-taking tools and tune into a great call with a dynamic young leader!
Dial:

1-512-225-3211 / 951025#

When:

Monday, June 24, 2013

7 pm in All Time Zones

Message:

Following the Monday night broadcast, each Shaklee 180 Success Call will be placed on rebroadcast for one week on 1-512-703-6147.





What is Shaklee and Shaklee 180?
Shaklee is the number one natural nutrition company in the U.S.
Over $250 million invested in clinical testing, research, and development
Over 83,000 tests annually for product quality
Over 100 scientific papers, 90 of them published in peer-reviewed journals
Quality far beyond industry standards

We think health is the most important thing in the whole world. Without it, you have nothing else.

So everything that goes into every Shaklee bottle is designed to make you healthy. And to do it so well you tell your friends about it.

Dr. Shaklee's vision was to give people the wealt
h
of health. We still think that's the best idea to build a company on.
Shaklee 180™ – Take Your Shape in a Whole New Direction.

A complete program that includes products designed to help you lose the right kind of weight – fat, not muscle. Plus, personalized support, online tools and a generous rewards program to motivate your success.
You can also find us online at: