Dear Shaklee Family
,
A week of torrential downpour claimed several lives and left many families stranded by the flood in Colorado. Our hearts and our prayers are with those in the communities devastated by this natural disaster. Our thoughts and gratitude are also with those first responders who continue to help in the rescue and recovery effort.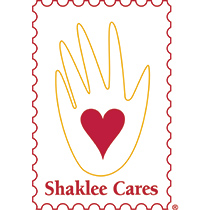 We are grateful to our Business Leaders in Colorado for their help in our outreach effort to support the communities affected. Area Business Leaders are coordinating the distribution of Shaklee Cares Relief Packs, including distribution of our First Responder Packs to the National Guard who are leading the search and rescue efforts in Colorado. If you need more information regarding our relief efforts in Colorado, please contact
Nel Prentiss
at
nprentiss@shaklee.com
.
Shaklee Cares is also ready to accept
grant applications for cash relief
, to help those Shaklee Family Members in need of financial assistance.
Listed below are some ways that you too can participate in this important relief effort. And
I will personally match whatever you contribute today through Monday, September 23rd
, doubling the impact of your generosity.
The need is great, so whatever you can do to help will be so much appreciated. Our thoughts and prayers are with all of those who have been affected by this natural disaster. We look forward to doing all that we can to support and assist in their recovery.
Warm regards,

Roger Barnett

Shaklee Chairman and CEO



Shaklee Cares®




Shaklee Cares

, originally established in 1992 in the aftermath of Hurricane Andrew, which devastated parts of Florida, is a charitable organization dedicated to providing assistance to individuals, families and communities recovering from natural disasters. Since its inception in 1992, Shaklee Cares has donated millions of dollars in cash and Shaklee relief products to those in need.



Shaklee Cares Donations


If you would like to support the relief efforts that Shaklee Cares will be coordinating with our local Field leaders, there are several ways that you can help:
Shaklee Family Members can call 1-800-SHAKLEE or purchase

Shaklee Cares Relief Packs online

. (Search "Shaklee Cares" in the search box and click on "Product Pages" to take you to a list of the packs available for donation.) The packs are donated directly to Shaklee Cares inventory and you will receive a tax donation letter each year you make your donation.
Send a check or money order to:
Shaklee Cares
4747 Willow Road
Pleasanton, CA 94588
Use PayPal to donate cash (visit

ShakleeCares.org

and click on the "Make a Donation" button).
100% of your cash or product pack donation goes to help someone in need and all donations are tax deductible to the extent allowable by law. And of course, added benefits to donating to Shaklee Cares are the ability to earn PV and 1 point toward trip qualification for each Shaklee Cares pack purchased, up to 10 points per year.